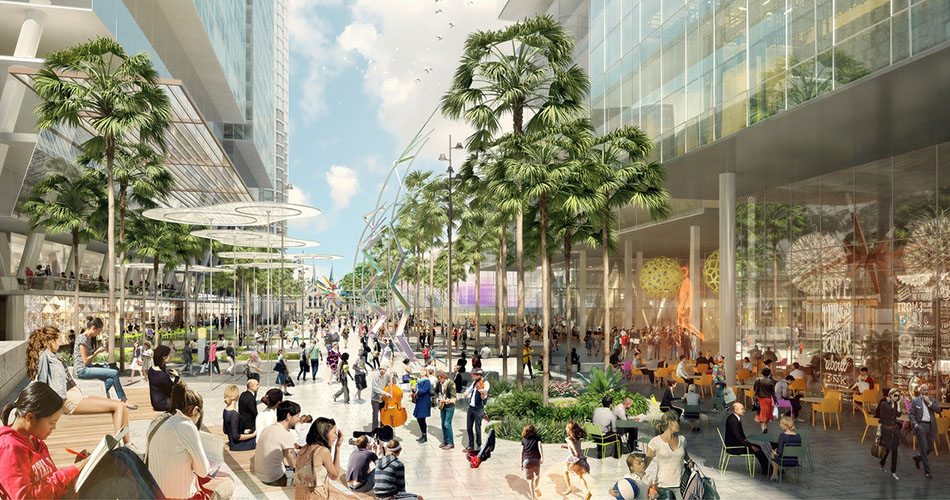 Image courtesy Parramatta City Council.
Parramatta Square is being reimagined as the heart of Parramatta and will be the centre of a new three hectare civic precinct for Sydney's second CBD. This square will provide a front door to 240,000 m2 of mixed-use development, new Council facilities and a gateway to Parramatta Station.
Dick Nugent (CM+), Oi Choong (Context Landscape Design) and Peter Mould (NSW Government Architect Emeritus) are providing independent design review advice to Parramatta City Council on the enhanced design of this critical piece of public domain and one of the largest urban renewal projects in Australia, designed by 42 (a consortium including JMD Design, Taylor Cullity Lethlean (TCL), Tonkin Zulaikha Greer (TZG), and Danish practice Gehl Architects.