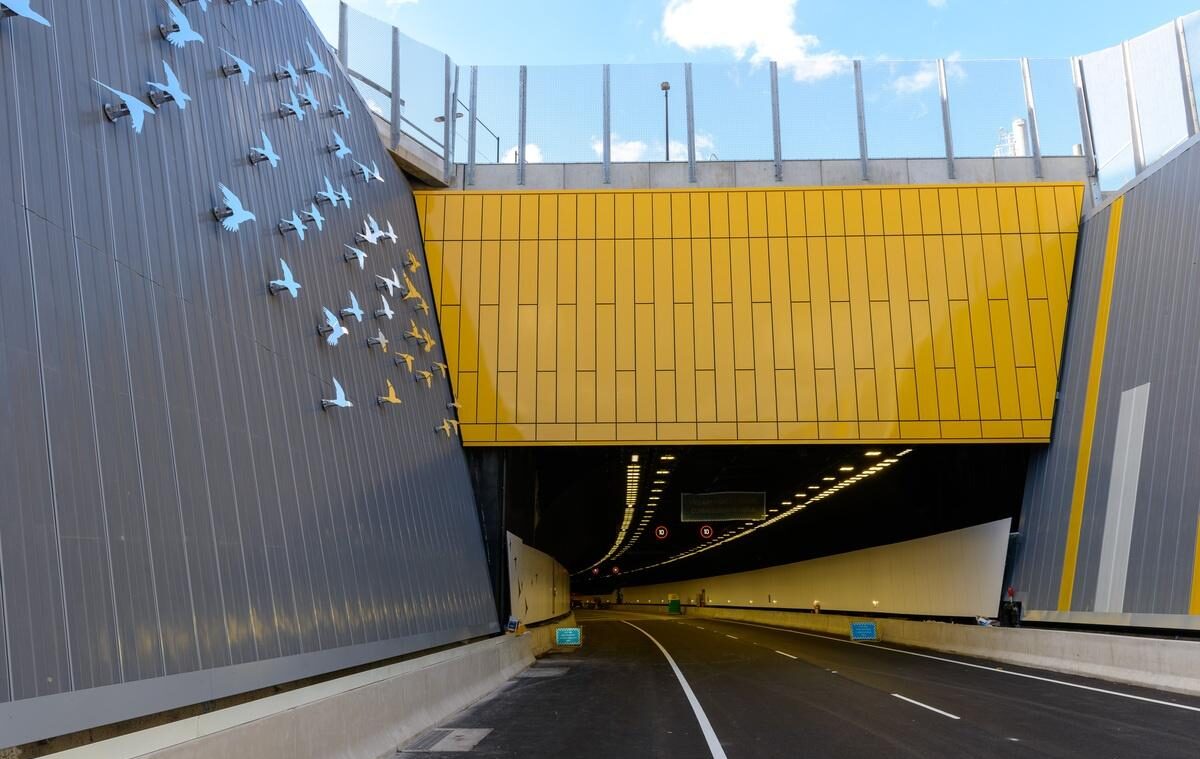 Birds at the southern entry of the new NorthConnex. Image: Transurban
The NorthConnex tunnel presents a unique opportunity to create a tunnel environment that is both safe and engaging for motorists, featuring an enhanced driver experience, developed through intense multidisciplinary collaboration. CM+ teamed with Lux Populi in placemaking through movement.
In an Australian-first partnership between the Australian and NSW governments, Transurban, Austroads and UNSW, the largest worldwide survey of tunnel users was carried out.
The research found drivers reported they did drive differently in tunnels – by measures such as not changing lanes, or keeping an exaggerated distance from other vehicles. 
Transport for NSW then sought advice from overseas experts such as the Swedish National Transport Administration, which installed striking design elements in two major tunnels in Stockholm. These designs have shown to both provide visual interest and a safe, comfortable and attractive customer experience that meets required standards.
Travelling through the tunnel will no longer be just about getting from point A to point B; but a journey through place and time. The journey includes  travelling through backlit silhouettes of native birds at entry / exit portals, avenues of trees,  starscaped skies and zones of colour. The effects are created through tunnel aesthetic lighting and tunnel feature panels which express  the overall project theme of 'city to country'.
In the northbound direction, moving from city to country, the tunnel experience includes feature panels with an 'organic' / foliage pattern design to complement the avenues of  trees / forests effects created by the aesthetic lighting design. Both mimic the light and shadow effects of foliage and 'country'.
In the southbound direction, moving from country to city, the tunnel experience includes feature panels with  a 'geometric' / dynamic pattern design to complement the zones of  starscape / speedline aesthetic lighting effects. 
The tunnel experience can be described as layering of visual experiences, from the silhouettes of native birds at portals, to the interior aesthetic lighting effects and the tunnel feature panel zones.
It is only through the close and ongoing collaborative efforts of the team during the entire process, from design to construction, that we are able to deliver a safe, unique and memorable tunnel experience.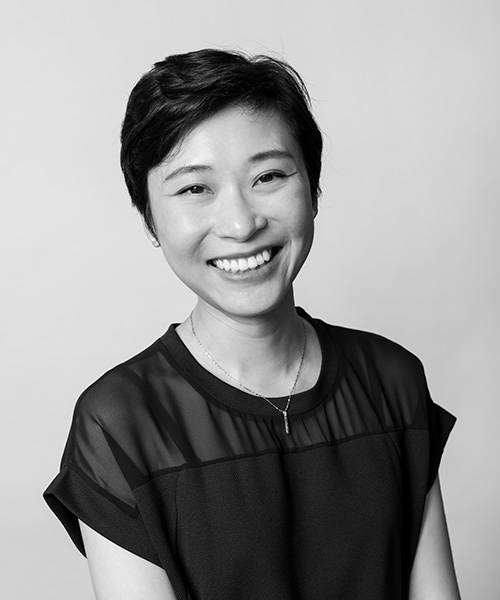 CM+ Senior Urban Designer Stephanie Qiu is a member of the NorthConnex team and is assisting with a range of surface and tunnel works. A valuable member of the team, she is responsible for UDLP / WCAG report coordination and production, GIS Mapping, coordination of information and preparation of analysis diagrams / maps, urban design documentation and document control.