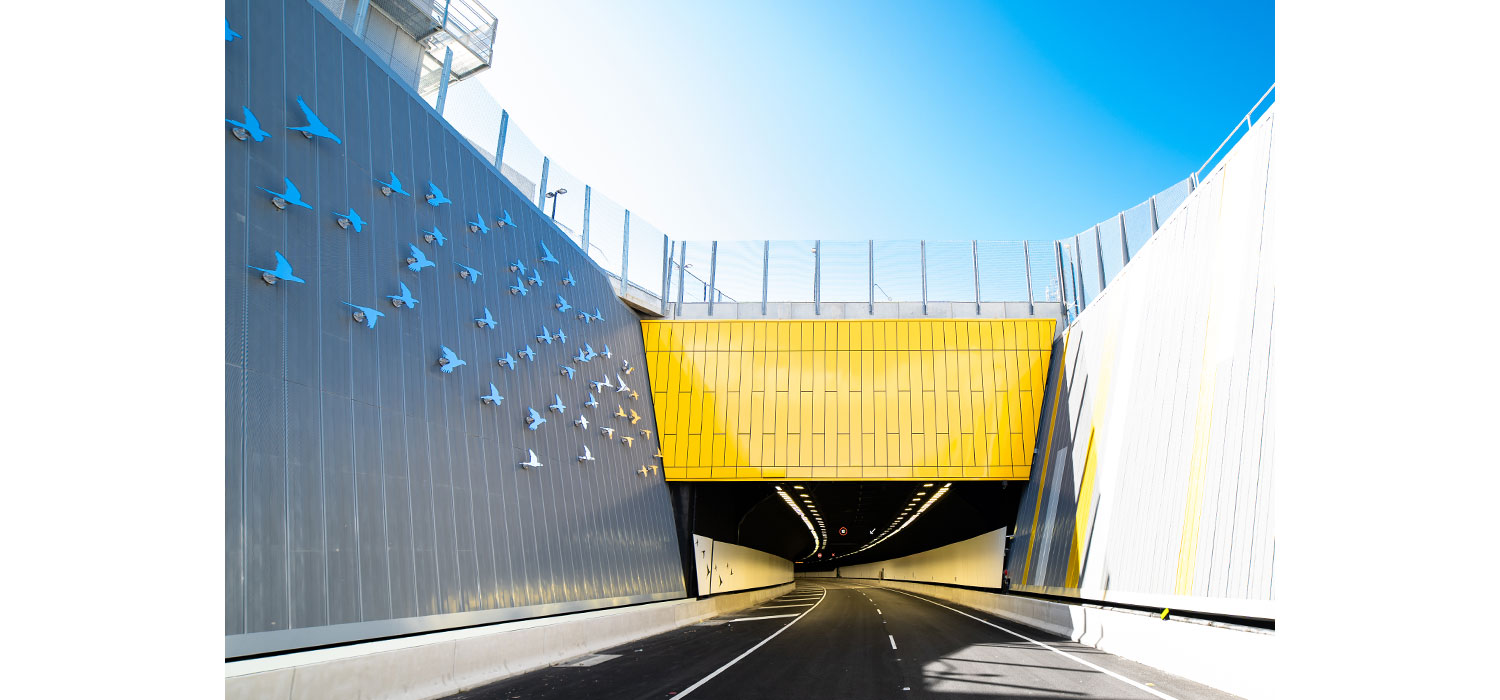 CM+ is proud to mark the opening of NorthConnex. The nine kilometre NorthConnex project links the M1 and the M2 under Pennant Hills Road. It provides a gateway between Sydney suburbs and coastal areas to the north.
CM+ teamed with the Lendlease Bouygues Construction Australia Joint Venture, Transurban and Transport for NSW to develop this piece of infrastructure, providing full urban design and architecture services over the last seven years.
Translating an authentic experience of travel, with its landmarks, wayfinding points and sense of progress into the enclosed space of a tunnel has been one of the key design objectives for the project. Working with Lux Populi, design for the tunnels and portals provides a series of distinct visual events, created by colour, symbol and light that frame the narrative of movement between city and country. Northern elements feature green accents and southern elements feature yellow ones.
Overlaid with this colour system are:
Native bird artworks at portals
Forest events in the northbound tunnel marking the journey to the country
Starscape and speedline events in the southbound tunnel marking the journey to the city.
Together the colours and events create a rich series of places and an authentic journey narrative.