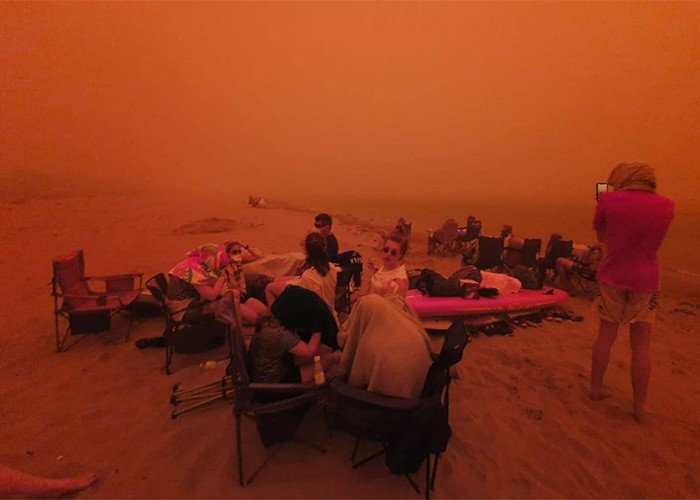 Batemans Bay has become a central point for evacuees. Twitter: Alastair Prior
At CM+, we were deeply saddened to witness communities all over Australia suffer from a record bushfire season this summer. Batemans Bay and the neighbouring towns in the South Coast were particularly impacted by catastrophic bushfires on New Year's Eve. As part of the John Holland's Batemans Bay Bridge replacement project team, CM+ saw first-hand the impacts of  the devastation on local communities. 
As a way of giving back, CM+ supports Campbell Page, a not-for-profit organisation in their bushfire appeal to help locals along the NSW South Coast clean up, rebuild and recover following the crisis. Their aim was to make an immediate difference by paying local businesses to complete bushfire clean up, putting money directly back into our fire affected community, stimulating the local economy.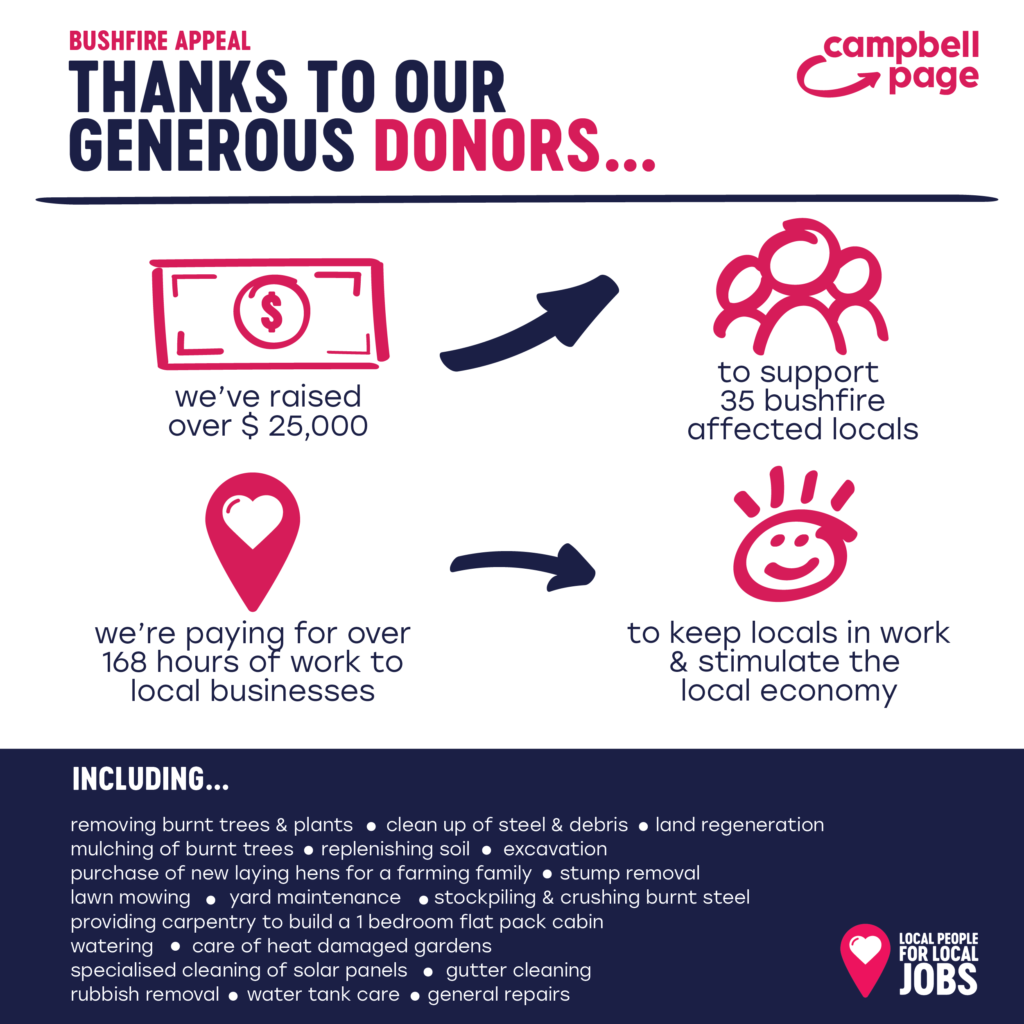 So far, the organisation has raised over $25,000 supporting 35 bushfire affected locals. They are paying for over 168 hours of work to local businesses keeping locals in work and stimulating the local economy. Much needed clean-up projects were completed, directly helping those who weren't insured, were under-insured, and locals who are not physically or financially able to do the clean-up work themselves.