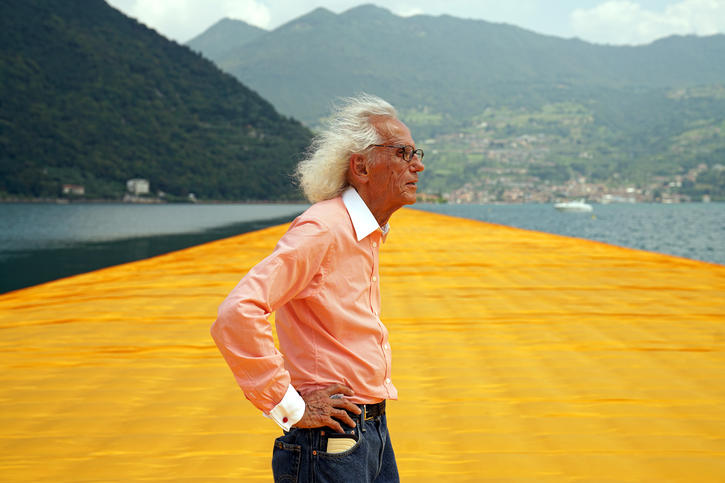 Christo. Photo: Wolfgang Volz, © 2016 Christo
Vale Christo Vladmimirov Javacheff 'Christo' (1935 – 2020)
Christo's recent passing in June 2020 provides an opportunity to reflect on the contributions of both Christo and Jeanne Claude to the design conversation. We often reach back to their environmental installations when considering how to approach the design of a new piece of infrastructure. The unprecedented scale of their work serves to remind us that new elements and the environment can work together to create transformative experiences.
Some of their works we remain inspired by include Running Fence, 1976; Valley Curtain, 1972 and The Gates, 2005 all of which celebrate place through design intervention. The works grapple with issues of lines, edges and enclosures as these interventions reach across landscapes, cross valleys and provide a sequential movement experience that transforms their settings. They suggest that art can unfold over time and distance.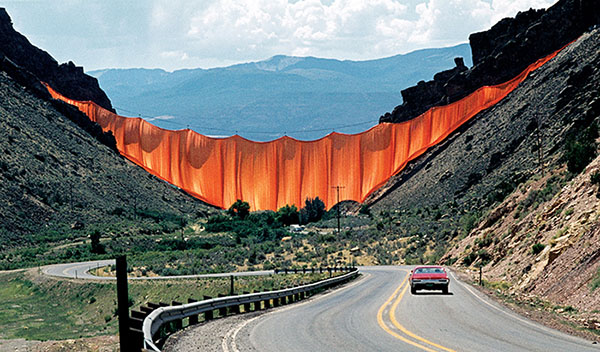 Valley Curtain, Rifle, Colorado, 1970 – 1972
Photo: Wolfgang Volz, © 1972 Christo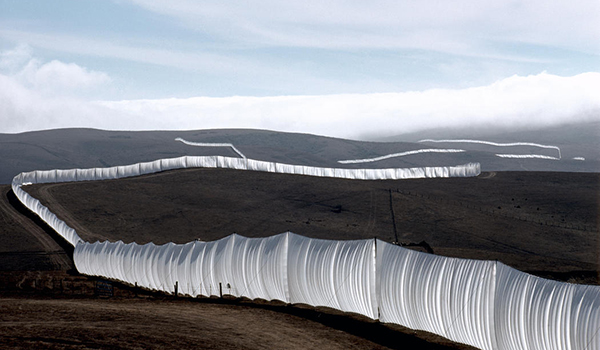 Running Fence, Sonoma and Marin Counties, California, 1972 – 1976
Photo: Wolfgang Volz, © 1976 Christo
These dynamics are, in some ways, similar to those we deal with in the design of infrastructure. Motorways are lines in the landscape that generate sequential experiences. Noise walls are linear elements that can be opportunities for environmental art expression and bridges are sculptural elements crossing both motorways and open landscape.
The introduction of new infrastructure changes the identity of its context. The designs of the M7, NorthConnex and the Pacific Highway have all benefited from this thinking.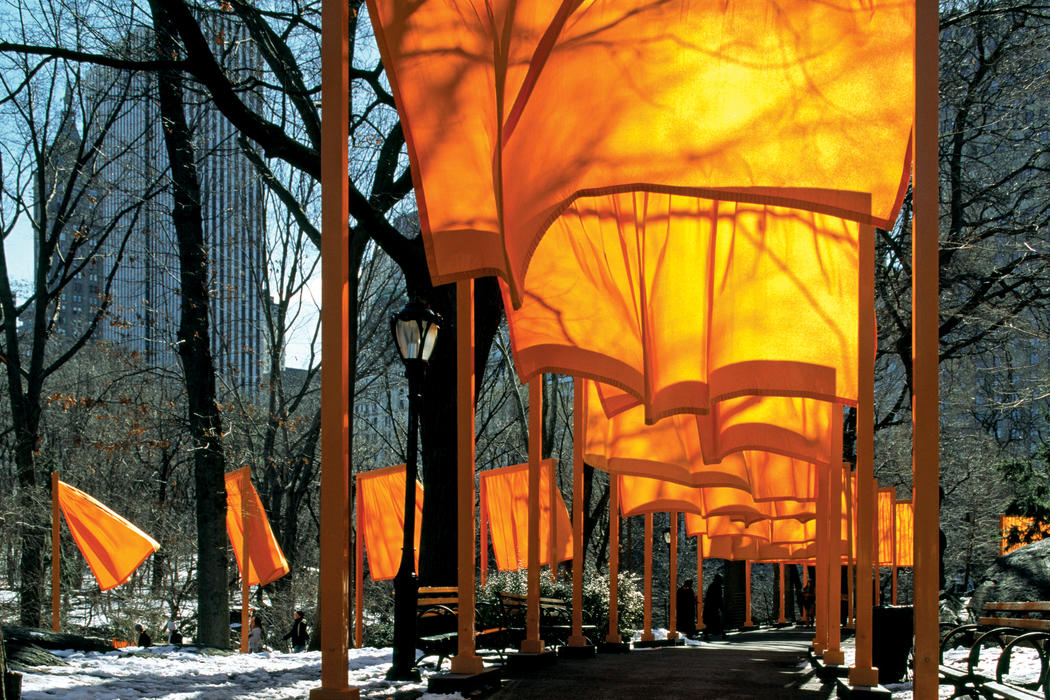 The Gates, Central Park, New York City, 1979 – 2005. Photo: Wolfgang Volz, © 2005 Christo and Jeanne-Claude
Christo and Jeanne Claude's work has inspired us to see infrastructure in a new way. The design of infrastructure needs to embrace the design of individual elements as well as its contextual setting. Understood together, these offer the greatest opportunity to realise a successful design outcome.