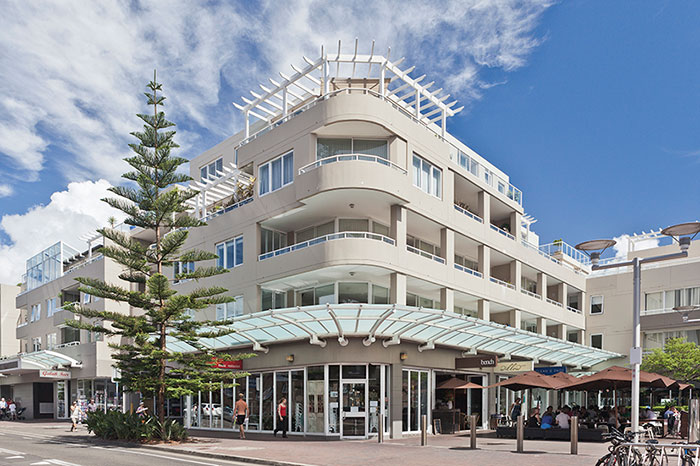 PENINSULA APARTMENTS, MANLY, NSW
Featured in the NSW Residential Flat Pattern Book

This key site in central Manly was designed to reinforce the urban form of the centre and the residential/retail pattern of the area. The design formed a "village square" with several housing precincts of differing scales and unit types above a ground floor retail area including supermarkets, a library and shops. The "village square" links via an arcade to The Corso retail strip, to provide an integrated public realm. The village-style development of 162 units provides a wide variety of apartments with access to landscaped communal courtyards and pool decks.