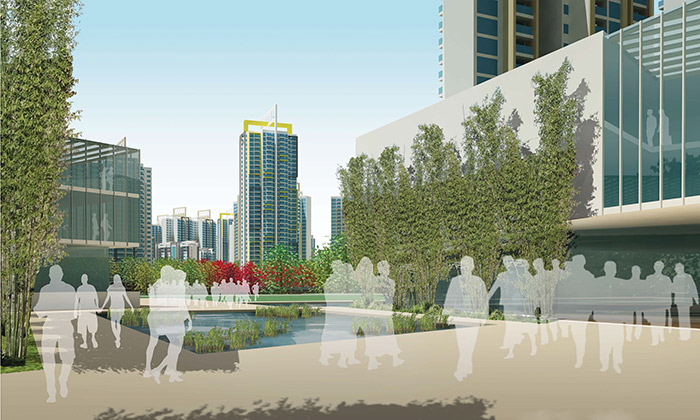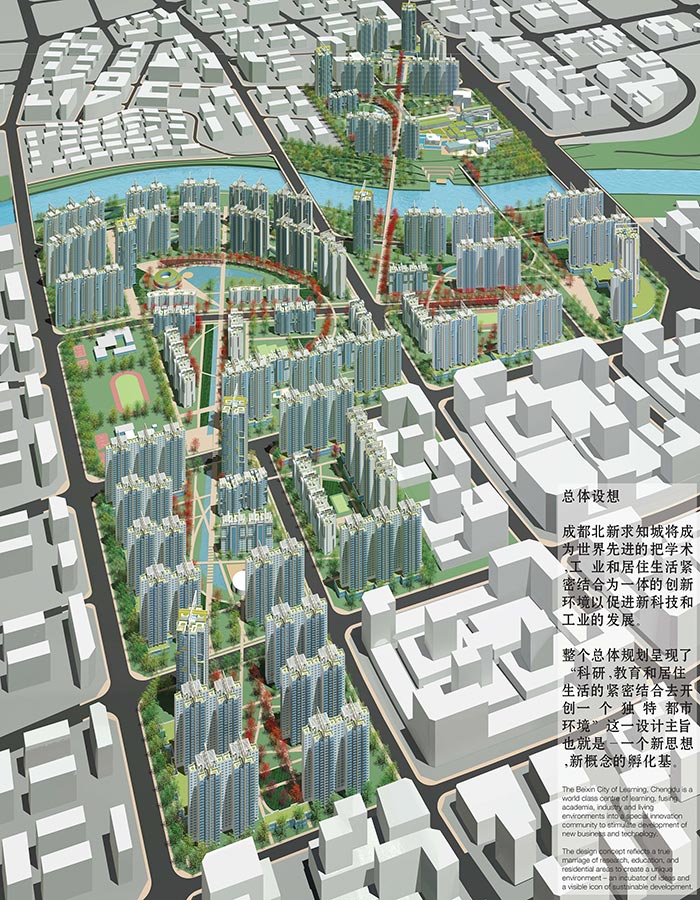 Beixin City of Learning
Chengdu, China 2009
CM+ was invited to participate in a limited competition for a City of Learning in Chengdu consisting of a campus for the Danish Business School and a new residential precinct for 60,000 people. The design features a green educational spine through the new precinct linking primary schools, secondary schools and the business school. The design of the Business School as a microcosm of the city with its streets, squares and urban collisions is intended to stimulate discussion and interaction between students, faculty and the public.
Client: Shanghai Zenison Investment Group Co. Ltd.