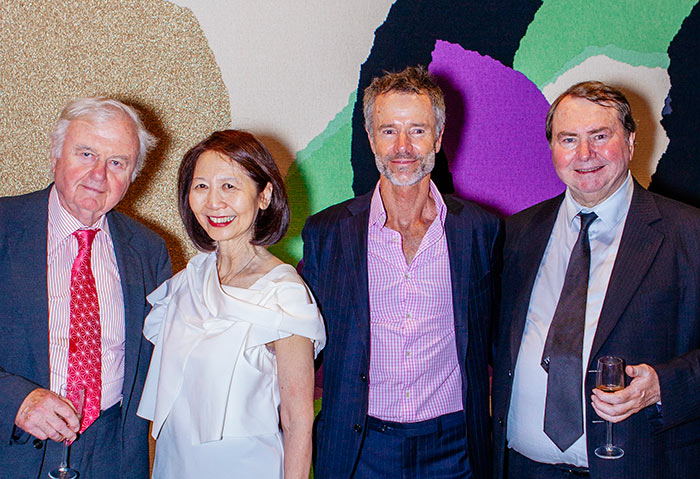 Conybeare Morrison and Context Landscape Design came together with colleagues and friends to celebrate Oi Choong's achievements at the Sydney Opera House Utzon Room last week.
As a founding Director of Context, Oi has been the Practice Director for 25 years and is now stepping down from this position. She will continue to work with Context as a consultant.
In making the announcement, Context Director Bill Morrison acknowledged Oi's achievements as Practice Director and as a Landscape Architect. "Oi is a cherished colleague who is well known and highly respected in our industry. The team at Context will miss her leadership but after 25 years as Practice Director, today is an opportunity for colleagues and friends to celebrate the incredible legacy of her work. Sydney residents will continue to enjoy her contribution and landscape designs for many years to come."
Over the course of her career, Oi has made a significant impact on the design of many high profile projects in Sydney and overseas. She founded Context together with Bill Morrison and Darrel Conybeare in 1990, building it to an award winning practice with local projects throughout Australia and international projects in SE Asia, China and the UAE. Oi has also been actively involved with teaching,  participation on boards, juries and design excellence panels and as a National Councillor of the Australian Institute of Architects.
In acknowledging the change in her role, Context Director Darrel Conybeare said, 'we are sorry to see Oi step down as Practice Director but we will still continue to have her input day to day. We are also excited to welcome Darren Mansfield. Darren is a highly experienced Landscape Architect who has worked locally and internationally and led the landscape practice division of one of Sydney's leading architectural, urban design and landscape firms. Context has an exciting future under Darren's leadership.'
Oi said, 'it has been a privilege a most rewarding journey to lead the Context team, together with Darrel and Bill, for two and a half decades. Whilst I am still very much committed to practising and being involved with my other professional activities,  I would like to spend more time exploring my interest the in arts, music, research and travel over the next phase of my career. This move has been very much part of Context's succession plan, and I am confident the new leadership team will continue to uphold the high ideals and professionalism for which Context is known.'